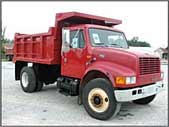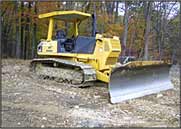 Our International Freight
Shipping Services for:
Heavy Equipment
We ship internationally any type of heavy equipment, with pick up and delivery available.
Worldwide can provide international freight shipping services for any type of heavy equipment, including: backhoes, bobcats, bulldozers, excavators, dump trucks, trucks & trailers, drilling rigs, wheel loaders, motor graders, pavers, compactors, scrapers, cranes and most anything else. We ship to most countries as well.
Worldwide Shipping Agency are the experts in international transportation to and from the U.S. and Europe. We promise to get your equipment to it's destination as quickly and economically as possible. Our multi-lingual sales staff will answer any questions that you may have, handle your move efficiently, and track it for you.
We can provide all the international overseas shipping services for heavy equipment & machinery that you need. To get a free international shipping quote, please fill out our online rate request form. We'll send a quote to your email address.